Legacy 2020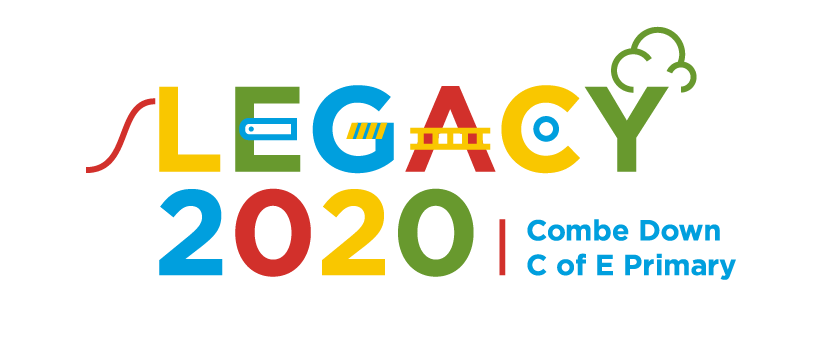 2020 Legacy – Accessibility, Wellbeing, Play
As you already know, we are passionate about supporting children's wellbeing here at Combe Down C of E Primary School.
Together, we would like to enter an active challenge for both parents and children, which will mark the beginning of our annual wellbeing activities in school throughout wellbeing week in May. The event we have chosen is the Colour Run (more details below).
In addition to the health and wellbeing benefits of this event, we are also going to make it part of an ambitious fundraising project - Legacy 2020 - more details of which will follow.
We want our 2020 Legacy to be something to be proud of, and we are looking forward to sharing further plans in the near future.
Colour Run 2020
The event we have selected is the Relish Running Two Tunnels event on Sunday, 10th May.
The reason we have chosen to use the 'Relish Running' event is because it is an established and well organised event, there will be lots of space for us all and it means we can all enjoy the day together. They also offer something for everyone, with Colourburst runs for under 12s (either 500m or 2km), and 5km and 10km options for the adults.
We are sharing this information with you now, in order that you can go ahead and secure your places in the event, and put the date of 10th May 2020 firmly in your diary!
There are three race options:
Option 1 - Colourburst: There will be two distances to choose from (2km and 500m) each with multiple colour stations along the route! All runners will be given a white t-shirt to wear (small, medium or large). This event is open for runners of all ages, particularly runners who would be too young to do the 5km race (min age 12).
There is no minimum age for these colourburst runs and they are not timed events! You can enter to take part with your child(ren) and receive a t-shirt and medal of your own, or just support them in taking part without signing up or paying for your own place, it's up to you!
The cost is £7.50 for 2km / £6 for 500m per person with group registration (25% discount on normal price).
Option 2: 5km – over 12s only - £13.50 with group registration (25% discount on normal price).
Option 3: 10km – over 16s only - £17.25 with group registration (25% discount on normal price).
We would really like as many of you as possible to sign up and take part in one or more of the events above. There will be no minimum sponsorship goals – the fundraising will be a group effort with a central fundraising page.
Please do not let the entry cost put you off taking part – we would encourage you to come and speak to us if this is an issue.
If you are interested in taking part, then please do go on to the Relish Running website and secure your place as soon as possible. We have a group registration code which will get you a 25% discount on the individual prices advertised (this is applied at the checkout stage).
To sign up, please visit www.relishrunningraces.com and follow the instructions to enter.
Please select "group registration", and "existing group" and the group to select is "TT 10km, 5km, CB3".
The discount rate to select is '50+ runners'.
If you are entering the 500m colour burst, please select Wave 1 (once this is full, please select the next lowest Wave).
For the 5km we would suggest Wave 2 so that we can run together, and for the 10km we would encourage you to enter Wave 7 (a number of staff are already signed up in this group!).
Of course, if you are a keen runner and would like to run at a competitive pace, then you can enter whichever Wave you prefer.
Please do sign up if you can – we will be organising information and training sessions in the run up to the event so we can all support each other to get prepared.
Best wishes, Mrs Bird