5 March 2020
What an exciting World Book Day we had!
On Wednesday it was wonderful to see the children's faces transfixed by our storyteller, Neil Griffiths. He had us all giggling and thoroughly enjoying his stories. Some parents were able to join us for a session with Neil just before the end of the day. One parent described the session as "both entertaining and thought provoking".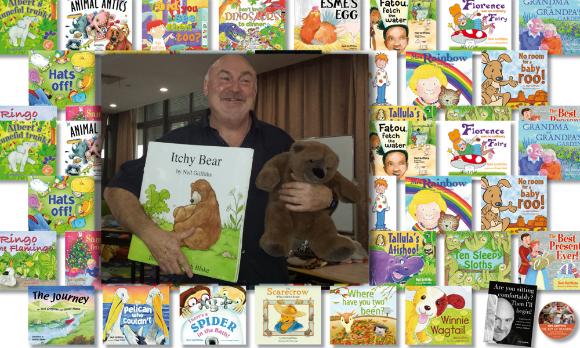 It was good to have Mr Tim Withers, our CEO, join the parent session as well as our staff meeting after school. During the parent session, Tim worked with Neil to act out a "book bag reading" session. Neil was keen to encourage us all to exude a love of reading and books and not to make any reading time pressured or rushed. If you were not able to be at the parent session on Wednesday, you will find some examples of his storytelling on the internet when you search for Neil Griffiths.
The day ended with our book at bedtime event. Children in pyjamas returned with their special mugs ready for stories, hot chocolate and biscuits….it was a magical time. Thank you to all the parents who helped with the drinks and biscuits and to the staff for their time, energy and enthusiasm. Story time is special and highly valued.
On Thursday (World Book Day) the weather was not kind and our Wonder Walk had to be cancelled. The imaginative costumes depicting words were amazing. I am sure throughout the day children learned so many new words – do talk to them about the new words they encountered. It is by exposing them to a wide vocabulary that we stretch their minds and understanding of our magnificent world.
We explored some of the rich vocabulary in our Book Day gathering on Thursday morning when we played guess the teacher from the "Shelfie" and "Call my Bluff". Do talk to the children about the games we played as they were very enthusiastic about joining in. All classes swapped around to hear stories from different teachers.
We were also blessed to have Mrs Emma Perry share her first published story with us to close our day. Thank you to Mrs O'Neill and Mr Harris for the organisation of the day. We appreciate all you do for our children.